Warning
: DOMDocument::loadHTML(): Tag figure invalid in Entity, line: 3 in
/home3/haberoloji/public_html/wp-content/plugins/simple-tags/inc/class.client.autolinks.php
on line
214
Warning
: DOMDocument::loadHTML(): Tag figure invalid in Entity, line: 7 in
/home3/haberoloji/public_html/wp-content/plugins/simple-tags/inc/class.client.autolinks.php
on line
214
Warning
: DOMDocument::loadHTML(): Tag figure invalid in Entity, line: 12 in
/home3/haberoloji/public_html/wp-content/plugins/simple-tags/inc/class.client.autolinks.php
on line
214
Warning
: DOMDocument::loadHTML(): Tag figure invalid in Entity, line: 15 in
/home3/haberoloji/public_html/wp-content/plugins/simple-tags/inc/class.client.autolinks.php
on line
214
Warning
: DOMDocument::loadHTML(): Tag figure invalid in Entity, line: 19 in
/home3/haberoloji/public_html/wp-content/plugins/simple-tags/inc/class.client.autolinks.php
on line
214
Warning
: DOMDocument::loadHTML(): Tag figure invalid in Entity, line: 22 in
/home3/haberoloji/public_html/wp-content/plugins/simple-tags/inc/class.client.autolinks.php
on line
214
Warning
: DOMDocument::loadHTML(): Tag figure invalid in Entity, line: 25 in
/home3/haberoloji/public_html/wp-content/plugins/simple-tags/inc/class.client.autolinks.php
on line
214
Warning
: DOMDocument::loadHTML(): Tag figure invalid in Entity, line: 28 in
/home3/haberoloji/public_html/wp-content/plugins/simple-tags/inc/class.client.autolinks.php
on line
214
Warning
: DOMDocument::loadHTML(): Tag figure invalid in Entity, line: 31 in
/home3/haberoloji/public_html/wp-content/plugins/simple-tags/inc/class.client.autolinks.php
on line
214
Warning
: DOMDocument::loadHTML(): Tag figure invalid in Entity, line: 34 in
/home3/haberoloji/public_html/wp-content/plugins/simple-tags/inc/class.client.autolinks.php
on line
214
Warning
: DOMDocument::loadHTML(): Tag figure invalid in Entity, line: 4 in
/home3/haberoloji/public_html/wp-content/plugins/simple-tags/inc/class.client.autolinks.php
on line
214
Warning
: DOMDocument::loadHTML(): Tag figure invalid in Entity, line: 8 in
/home3/haberoloji/public_html/wp-content/plugins/simple-tags/inc/class.client.autolinks.php
on line
214
Warning
: DOMDocument::loadHTML(): Tag figure invalid in Entity, line: 13 in
/home3/haberoloji/public_html/wp-content/plugins/simple-tags/inc/class.client.autolinks.php
on line
214
Warning
: DOMDocument::loadHTML(): Tag figure invalid in Entity, line: 16 in
/home3/haberoloji/public_html/wp-content/plugins/simple-tags/inc/class.client.autolinks.php
on line
214
Warning
: DOMDocument::loadHTML(): Tag figure invalid in Entity, line: 20 in
/home3/haberoloji/public_html/wp-content/plugins/simple-tags/inc/class.client.autolinks.php
on line
214
Warning
: DOMDocument::loadHTML(): Tag figure invalid in Entity, line: 23 in
/home3/haberoloji/public_html/wp-content/plugins/simple-tags/inc/class.client.autolinks.php
on line
214
Warning
: DOMDocument::loadHTML(): Tag figure invalid in Entity, line: 27 in
/home3/haberoloji/public_html/wp-content/plugins/simple-tags/inc/class.client.autolinks.php
on line
214
Warning
: DOMDocument::loadHTML(): Tag figure invalid in Entity, line: 30 in
/home3/haberoloji/public_html/wp-content/plugins/simple-tags/inc/class.client.autolinks.php
on line
214
Warning
: DOMDocument::loadHTML(): Tag figure invalid in Entity, line: 33 in
/home3/haberoloji/public_html/wp-content/plugins/simple-tags/inc/class.client.autolinks.php
on line
214
Warning
: DOMDocument::loadHTML(): Tag figure invalid in Entity, line: 36 in
/home3/haberoloji/public_html/wp-content/plugins/simple-tags/inc/class.client.autolinks.php
on line
214
Warning
: DOMDocument::loadHTML(): Tag figure invalid in Entity, line: 4 in
/home3/haberoloji/public_html/wp-content/plugins/simple-tags/inc/class.client.autolinks.php
on line
214
Warning
: DOMDocument::loadHTML(): Tag figure invalid in Entity, line: 8 in
/home3/haberoloji/public_html/wp-content/plugins/simple-tags/inc/class.client.autolinks.php
on line
214
Warning
: DOMDocument::loadHTML(): Tag figure invalid in Entity, line: 13 in
/home3/haberoloji/public_html/wp-content/plugins/simple-tags/inc/class.client.autolinks.php
on line
214
Warning
: DOMDocument::loadHTML(): Tag figure invalid in Entity, line: 16 in
/home3/haberoloji/public_html/wp-content/plugins/simple-tags/inc/class.client.autolinks.php
on line
214
Warning
: DOMDocument::loadHTML(): Tag figure invalid in Entity, line: 20 in
/home3/haberoloji/public_html/wp-content/plugins/simple-tags/inc/class.client.autolinks.php
on line
214
Warning
: DOMDocument::loadHTML(): Tag figure invalid in Entity, line: 23 in
/home3/haberoloji/public_html/wp-content/plugins/simple-tags/inc/class.client.autolinks.php
on line
214
Warning
: DOMDocument::loadHTML(): Tag figure invalid in Entity, line: 27 in
/home3/haberoloji/public_html/wp-content/plugins/simple-tags/inc/class.client.autolinks.php
on line
214
Warning
: DOMDocument::loadHTML(): Tag figure invalid in Entity, line: 30 in
/home3/haberoloji/public_html/wp-content/plugins/simple-tags/inc/class.client.autolinks.php
on line
214
Warning
: DOMDocument::loadHTML(): Tag figure invalid in Entity, line: 33 in
/home3/haberoloji/public_html/wp-content/plugins/simple-tags/inc/class.client.autolinks.php
on line
214
Warning
: DOMDocument::loadHTML(): Tag figure invalid in Entity, line: 36 in
/home3/haberoloji/public_html/wp-content/plugins/simple-tags/inc/class.client.autolinks.php
on line
214
Warning
: DOMDocument::loadHTML(): Tag figure invalid in Entity, line: 4 in
/home3/haberoloji/public_html/wp-content/plugins/simple-tags/inc/class.client.autolinks.php
on line
214
Warning
: DOMDocument::loadHTML(): Tag figure invalid in Entity, line: 8 in
/home3/haberoloji/public_html/wp-content/plugins/simple-tags/inc/class.client.autolinks.php
on line
214
Warning
: DOMDocument::loadHTML(): Tag figure invalid in Entity, line: 13 in
/home3/haberoloji/public_html/wp-content/plugins/simple-tags/inc/class.client.autolinks.php
on line
214
Warning
: DOMDocument::loadHTML(): Tag figure invalid in Entity, line: 16 in
/home3/haberoloji/public_html/wp-content/plugins/simple-tags/inc/class.client.autolinks.php
on line
214
Warning
: DOMDocument::loadHTML(): Tag figure invalid in Entity, line: 20 in
/home3/haberoloji/public_html/wp-content/plugins/simple-tags/inc/class.client.autolinks.php
on line
214
Warning
: DOMDocument::loadHTML(): Tag figure invalid in Entity, line: 23 in
/home3/haberoloji/public_html/wp-content/plugins/simple-tags/inc/class.client.autolinks.php
on line
214
Warning
: DOMDocument::loadHTML(): Tag figure invalid in Entity, line: 27 in
/home3/haberoloji/public_html/wp-content/plugins/simple-tags/inc/class.client.autolinks.php
on line
214
Warning
: DOMDocument::loadHTML(): Tag figure invalid in Entity, line: 30 in
/home3/haberoloji/public_html/wp-content/plugins/simple-tags/inc/class.client.autolinks.php
on line
214
Warning
: DOMDocument::loadHTML(): Tag figure invalid in Entity, line: 33 in
/home3/haberoloji/public_html/wp-content/plugins/simple-tags/inc/class.client.autolinks.php
on line
214
Warning
: DOMDocument::loadHTML(): Tag figure invalid in Entity, line: 36 in
/home3/haberoloji/public_html/wp-content/plugins/simple-tags/inc/class.client.autolinks.php
on line
214
Warning
: DOMDocument::loadHTML(): Tag figure invalid in Entity, line: 4 in
/home3/haberoloji/public_html/wp-content/plugins/simple-tags/inc/class.client.autolinks.php
on line
214
Warning
: DOMDocument::loadHTML(): Tag figure invalid in Entity, line: 8 in
/home3/haberoloji/public_html/wp-content/plugins/simple-tags/inc/class.client.autolinks.php
on line
214
Warning
: DOMDocument::loadHTML(): Tag figure invalid in Entity, line: 13 in
/home3/haberoloji/public_html/wp-content/plugins/simple-tags/inc/class.client.autolinks.php
on line
214
Warning
: DOMDocument::loadHTML(): Tag figure invalid in Entity, line: 17 in
/home3/haberoloji/public_html/wp-content/plugins/simple-tags/inc/class.client.autolinks.php
on line
214
Warning
: DOMDocument::loadHTML(): Tag figure invalid in Entity, line: 21 in
/home3/haberoloji/public_html/wp-content/plugins/simple-tags/inc/class.client.autolinks.php
on line
214
Warning
: DOMDocument::loadHTML(): Tag figure invalid in Entity, line: 24 in
/home3/haberoloji/public_html/wp-content/plugins/simple-tags/inc/class.client.autolinks.php
on line
214
Warning
: DOMDocument::loadHTML(): Tag figure invalid in Entity, line: 28 in
/home3/haberoloji/public_html/wp-content/plugins/simple-tags/inc/class.client.autolinks.php
on line
214
Warning
: DOMDocument::loadHTML(): Tag figure invalid in Entity, line: 31 in
/home3/haberoloji/public_html/wp-content/plugins/simple-tags/inc/class.client.autolinks.php
on line
214
Warning
: DOMDocument::loadHTML(): Tag figure invalid in Entity, line: 34 in
/home3/haberoloji/public_html/wp-content/plugins/simple-tags/inc/class.client.autolinks.php
on line
214
Warning
: DOMDocument::loadHTML(): Tag figure invalid in Entity, line: 37 in
/home3/haberoloji/public_html/wp-content/plugins/simple-tags/inc/class.client.autolinks.php
on line
214
Warning
: DOMDocument::loadHTML(): Tag figure invalid in Entity, line: 4 in
/home3/haberoloji/public_html/wp-content/plugins/simple-tags/inc/class.client.autolinks.php
on line
214
Warning
: DOMDocument::loadHTML(): Tag figure invalid in Entity, line: 8 in
/home3/haberoloji/public_html/wp-content/plugins/simple-tags/inc/class.client.autolinks.php
on line
214
Warning
: DOMDocument::loadHTML(): Tag figure invalid in Entity, line: 13 in
/home3/haberoloji/public_html/wp-content/plugins/simple-tags/inc/class.client.autolinks.php
on line
214
Warning
: DOMDocument::loadHTML(): Tag figure invalid in Entity, line: 17 in
/home3/haberoloji/public_html/wp-content/plugins/simple-tags/inc/class.client.autolinks.php
on line
214
Warning
: DOMDocument::loadHTML(): Tag figure invalid in Entity, line: 21 in
/home3/haberoloji/public_html/wp-content/plugins/simple-tags/inc/class.client.autolinks.php
on line
214
Warning
: DOMDocument::loadHTML(): Tag figure invalid in Entity, line: 24 in
/home3/haberoloji/public_html/wp-content/plugins/simple-tags/inc/class.client.autolinks.php
on line
214
Warning
: DOMDocument::loadHTML(): Tag figure invalid in Entity, line: 28 in
/home3/haberoloji/public_html/wp-content/plugins/simple-tags/inc/class.client.autolinks.php
on line
214
Warning
: DOMDocument::loadHTML(): Tag figure invalid in Entity, line: 31 in
/home3/haberoloji/public_html/wp-content/plugins/simple-tags/inc/class.client.autolinks.php
on line
214
Warning
: DOMDocument::loadHTML(): Tag figure invalid in Entity, line: 34 in
/home3/haberoloji/public_html/wp-content/plugins/simple-tags/inc/class.client.autolinks.php
on line
214
Warning
: DOMDocument::loadHTML(): Tag figure invalid in Entity, line: 37 in
/home3/haberoloji/public_html/wp-content/plugins/simple-tags/inc/class.client.autolinks.php
on line
214
Oyun severler ya da en iyi oyunlar neler gibi detayları öğrenmek isteyenler için en iyi 10 savaş oyunu haberimii okumaya devam edin.
1. Operation Flashpoint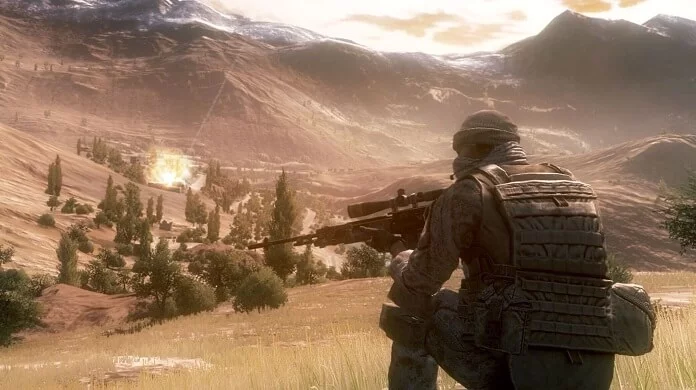 Hız ve aksiyon tutkunuysanız bu oyun çok hoşunuza gitmeyebilir. Çünkü hiçbir şey anında olmuyor. Bir çatışmaya girmek için ağır ağır ilerleyebiliyorsunuz. Çatışma başladığında ise ne olup bittiğini bile anlamadan oyun sona eriyor. 150 km'ye varan açık alanlar söz konusu ve ayarları köklerseniz görülebilecek ne varsa görebiliyorsunuz. Aynı şeyi ses efektleri için de söyleyebiliriz.
2. Battlefield 1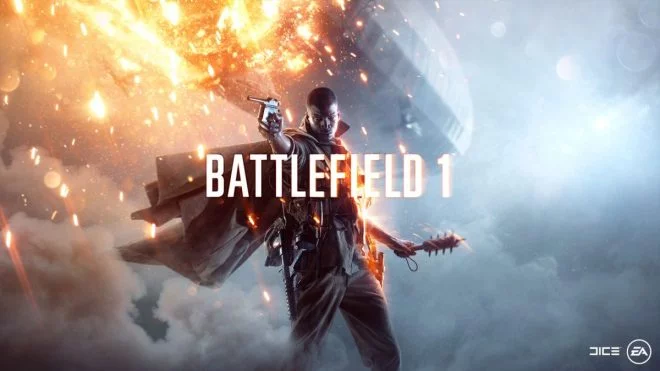 Silahlardan küreklere kadar birçok şeyle savaşmaya imkan veren oyunda kendinizi bir anda atmosfere girmiş buluyorsunuz. Çanakkale Savaşı'nın da yer aldığı bu oyunda savaş bizim yaşadıklarımız gibi değil de onların gözünden aktarılıyor. Gelibolu'da Türklerin karşı tarafa koyulduğu oyunda İttifak askerleri Gelibolu sahiline giriyorlar ve tek amaçları İstanbul'a yürümek. Ancak bu durum sadece oyunda mümkün görünüyor.
3. Brothers in Arms: Road To Hill 30
Brothers In Arms, ilk bakışta Call Of Duty yada Medal Of Honor'ın bir çakması gibi görünebilir fakat 2. Dünya savaşı ile ilgili klasik bir FPS görünümünde.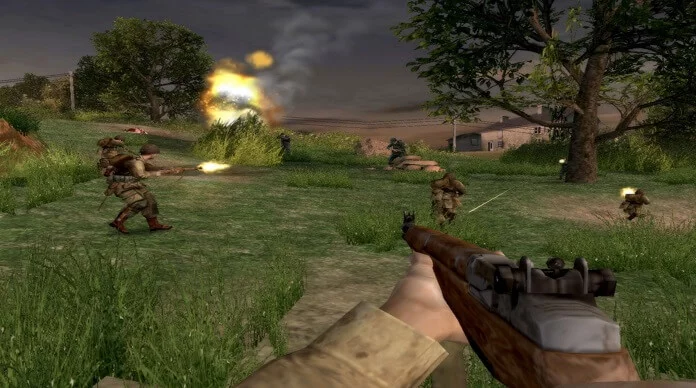 FPS olarak Brothers In Arms bildiğiniz oyunlardan biraz farklı. Yanınızda sadece 2 tane silah taşıyabiliyorsunuz. Böylelikle hem yakından hem de uzaktan çatışma şansım oluyor. Olaylar genelde şehir içlerinde gerçekleşiyor. Koskoca ortamda düşmanların yerini kestirmek bazen çok zor olabiliyor.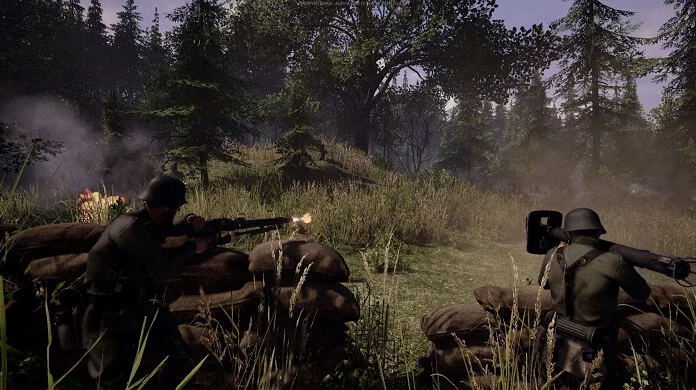 Days of War, günümüz teknolojisi kullanılarak geliştirilen bir 2. Dünya savaşı oyununu barındırıyor. Normandiya Çıkarması gibi tarihin önemli çatışmalarını konu alan bu oyunda öldükten sonra yeniden doğma süresi kısa tutulmuş. Oldukça yüksek grafik kalitesine sahip oyun yine 2. Dünya savaşının atmosferini bizlere yaşatmayı başaran oyunların arasında yer alıyor.
5. Defcon
Bu oyun gerçek zamanlı bir strateji oyunu. Oyun bir dünya haritası üzerinden oynanıyor. Dünya altı ayrı bölgeye ayrılmış durumda. Üç çeşit yapımız bulunuyor. Radar, silo ve hava alanı. Radarlar etrafımızda olup biteni görebilmemizi sağlıyor.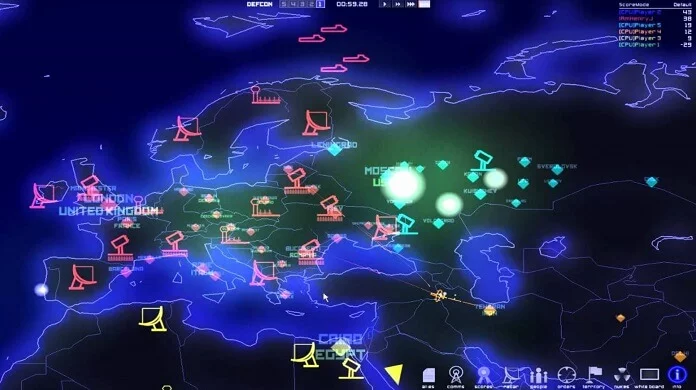 Silolar ile üzerimize gelen füzelere karşı savunma amaçlı kullanabileceğimiz gibi, düşman şehirlerine de füze yağdırabiliyoruz. Hava alanlarında ise uzun menzilli uçaklar ve casus ucakları emrimizde oluyorlar. Donanma olarak ise elimizde nükleer denizaltılar, uçak gemileri ve savaş gemileri mevcut.
6. Sniper Ghost Warrior 3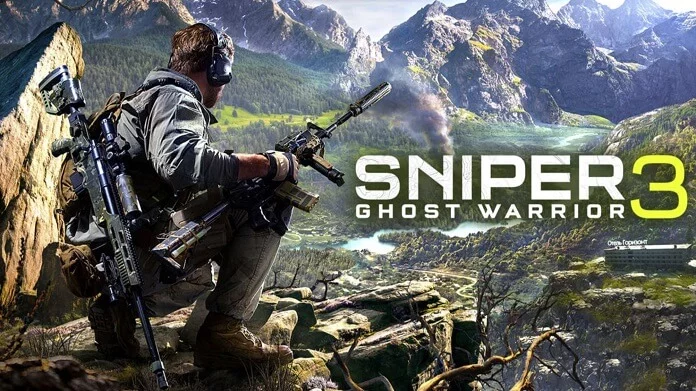 Ghost Warrior 3'ün en iyi olduğu konu, elit bir keskin nişancı simülasyonu oluşu. Keskin Nişancı, Hayalet ve Savaşçı olarak üç farklı oynama tarzına sahip oyunda Keskin Nişancı Tüfeğiyle suikastten karşı karşıya çarpışmaya kadar birçok sahne mevcut.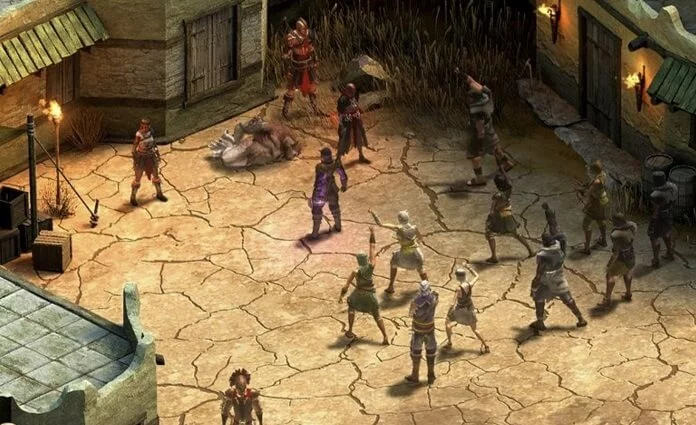 Tyranny oyunu, fantastik rol yapma oyunlarında yaratıklara karşı pek çok savaş veren ve dövüş sistemlerine aşinayız ama burada karşımızda yaratıklar yok. Size saldıranlar, köylerini korumak ve çocuklarını kurtarmak isteyen insanlar. Bu yüzden dövüşlere girmeye istekli olmayabiliyorsunuz ama bu durumda da temsil ettiğiniz ordulardaki namınız azalıyor.
8. Halo Wars 2
Oyuncu yönetiminin oldukça rahat yapıldığı oyunda oynayıcıyı içine alan bir atmosferde başarıyla oluşturulmuş. Oyunda insanlığı, düşman bir yaratık ırkına karşı savunmanız ve onları yok etmeniz isteniyor.
9. Sniper Elite 4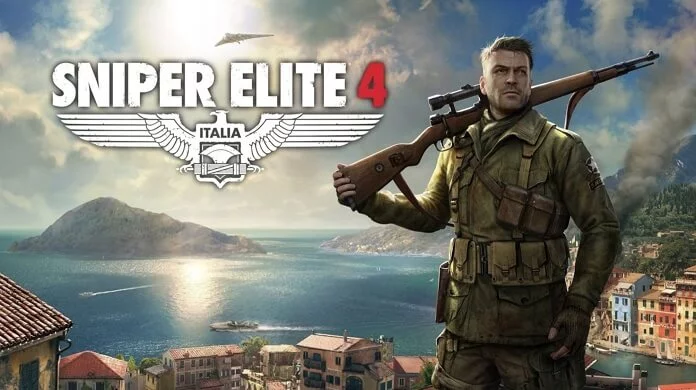 1940'ların İtalya'sını konu alan oyunda Karl Fairburne adlı bir keskin nişancıyı yönetiyoruz. İkinci Dünya Savaşı sırasına konu alan oyun, İtalyan halkıyla silahlı direnişçileri bir araya getirerek dönemin faşist diktatörü Benito Mussoline'ye karşı çetin bir mücadele verdiriyor. Keskin nişancı oyunlarını sevenlerin kaçırmaması gereken bir oyun.
10. Valiant Hearts: The Great War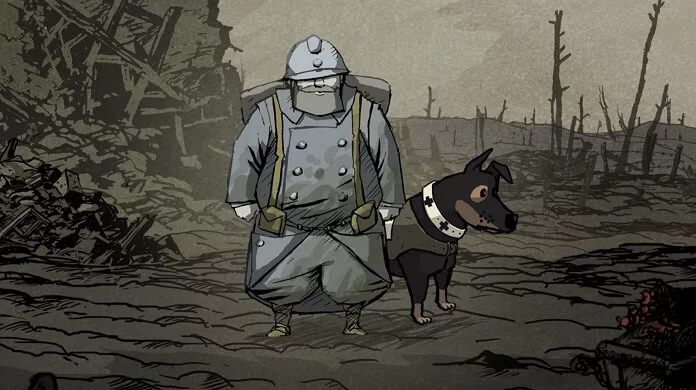 Ubisoft Montpellier'ın yapımcılığını üstlendiği Valiant Hearts: The Great War, bulmaca ve aksiyon severleri buluşturuyor.
1914 yılının en korkunç zamanlarını gözler önüne seren Valiant Hearts: The Great War, Almanya ve Fransa arasındaki mücadeleyi oyuncuya resmen yaşatıyor.